beTWEEN the bookends
Early Reader (Ages 6-8)
beTWEENtheBookends Early Reader Full
Our full size box will include 2-3 books as well as 6-8 beauty and lifestyle items including age appropriate bath and body items, stationery, bookish items and jewelry!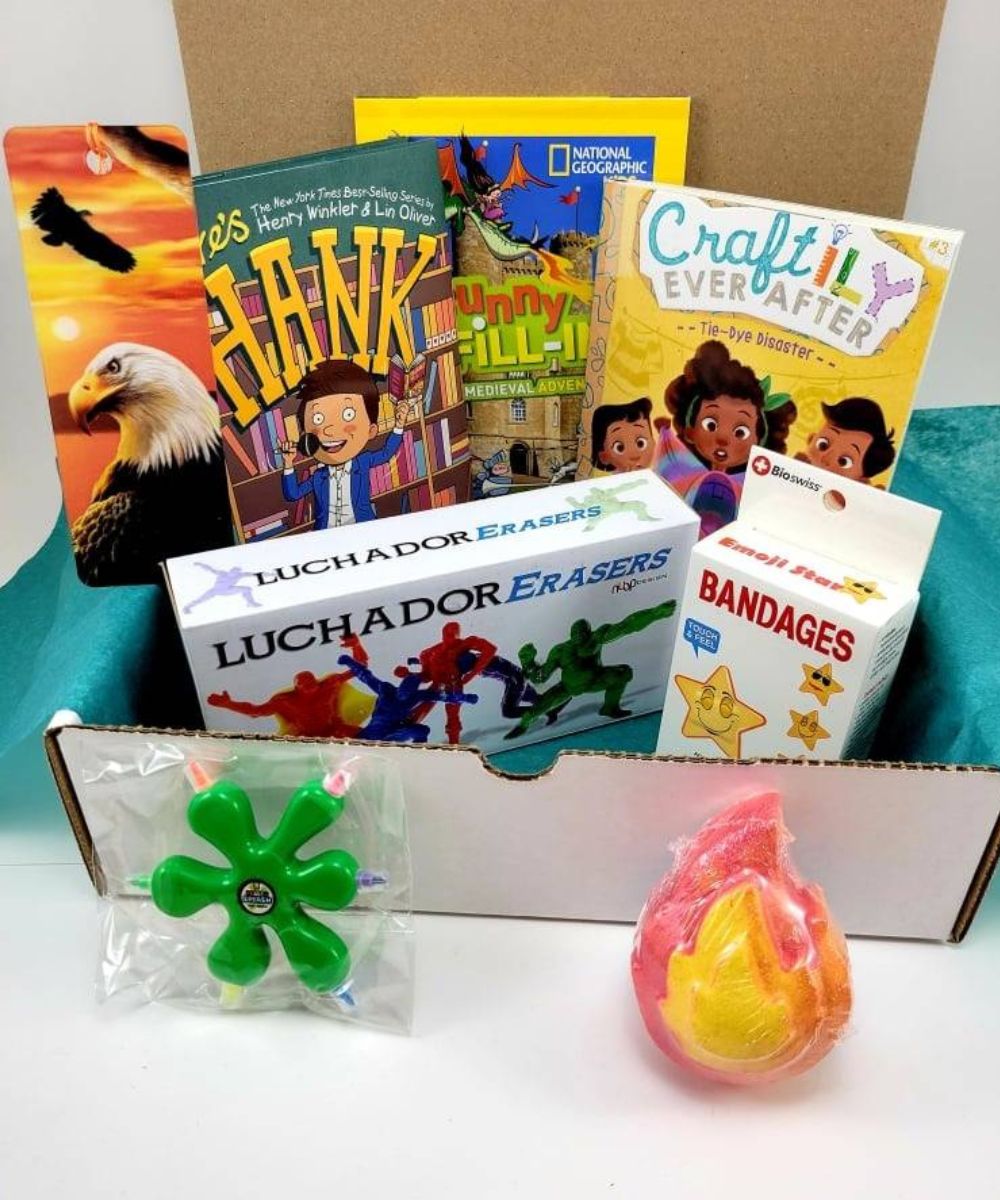 beTWEENtheBookends Early Reader Gender Neutral
Our gender neutral box will contain the same books in our full size box, as well as 3-5 lifestyle and bookish items. These items will be the same as our full size box, but will exclude jewelry and beauty items.